Organization Design Primer: Theory and Practice (April 23rd Pre-Conference Workshop)
Organization Design Primer:  Theory and Practice
What is organization design? How does one think about it? How does one do it? If you are new to the field, or find yourself simply wanting to learn more about its foundation, these may be your questions. This engaging, fast-paced program will build your awareness, understanding, knowledge, and ability to move forward as a learning and emerging practitioner of organization design.
This session, led by two richly experienced consultants, (both internally and externally), will provide an overview of fundamental organization design approaches, introduce you to some useful techniques, and give you hands-on experience with a case study where you can immediately practice what you learn.
By the end of the workshop, you will:
Gain an understanding of both traditional and leading edge approaches to design
Experience a realistic organization design project and how to navigate it
Ask questions, share ideas and make connections with like-minded people, in a safe environment that will build your confidence and curiosity
SESSION IS SCHEDULED
APRIL 23, 2018
9:00 AM – 4:00 PM
$195 Registration Fee
FACILITATORS: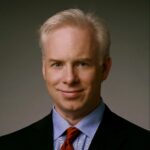 ODF Board member, Tom Jasinski is President and Founder of Third Gate Partners, Inc., and a Senior Consultant with Kates Kesler, LLC.  Prior to founding Third Gate, Tom served as Global Head of Organization Design and Change at MetLife, Inc. through a period of profound transformational change, following other key executive roles in Human Resources. He also held Human Resources and business leadership roles at other leading companies within Financial Services.
He is active in developing the field of organization design and development, having presented at major forums and conferences with The Conference Board, Organization Design Forum, and Linkage, Inc. He has also published articles in Global Business and Organizational Excellence, and People & Strategy.
Tom holds an AB from Hamilton College and a MS from Syracuse University. He pursues a wide variety of professional and personal interests, including advising not-for-profits, global travel and adventure, musical performance, and various outdoor activities.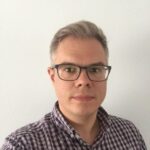 Also an ODF Board member, Stuart Wigham has recently submitted his PhD thesis in Workforce Psychology and Organization Design at the highly accredited Aston Business School, UK. He is a Chartered Fellow of the Chartered Institute of Personnel Development, a Fellow of the Royal Society for the Encouragement of Arts and Commerce, and is an Associate Fellow of the UK Higher Education Academy.
He was the lead Senior Manager for the Organization Design practice within Europe's largest city government Birmingham City Council (BCC). Prior to this he worked within strategic Human Resources, leading some of the largest and most complex change projects in Europe. Following this success, he went on to work with Naomi Stanford to design and implement the city's OD methodology and toolkit including the training of over 150 internal HR professionals in the method. He later had the methodology accredited by the Chartered Management Institute in the UK.
Stuart has recently joined On-the-Mark bringing his experience of working in strategic HRM and Organization Design to support the publication of useful thought pieces for the organization as well as operating as a Consultant and Researcher.