Pre-Conference Workshop
Map Unavailable
Date/Time
April 15, 2019
9:00 am - 4:30 pm
Location
Woodmark Hotel
COLLABORATIVE CONSULTING
Facilitated by members of the Community Consulting Partnership
This workshop is an opportunity for anyone to learn how to successfully partner with a client in order to help the client achieve their goals. No consulting experience is needed. Participate in a learning community focused on consulting approaches that engage, excite, and deliver meaningful outcomes. Tap into your inner consultant through authentic, collaborative, and learner-driven approaches. This workshop will be led by consultants with decades of experience with businesses, corporations, not-for-profit organizations, and public entities.
Workshop objectives:
Understand a successful approach to collaborating with clients (whether you are an internal or external resource person or consultant)
Understand the key elements and process of a successful consultation, including partnering with leaders, stakeholder engagement, and widespread participation.
Explore skills, knowledge, and energy you bring to the role of consultant and how to use those effectively
Build skills in establishing a learning relationship with a client and asking generative questions.
Have the opportunity to ask about specific situations or challenges you face.
SESSION IS SCHEDULED
APRIL 15, 2019
9:00 AM – 4:30 PM
$250 Registration Fee
If you have already registered for the Conference,
but would like to add this workshop
or to just sign up for this training only
FACILITATORS:
Brenda K. Johnson, Ph.D. is an Organizational Psychologist working with Crux Consulting Consortium in Seattle, and an adjunct faculty member at Seattle University, teaching leadership at the School of Theology and Ministry. Part of her consulting work is coaching managers and leaders who want to create effective teams and organizations. Brenda is also a certified small group consultant in the A.K. Rice Institute for the Study of Social Systems, and is a member of the Community Consulting Partnership in Seattle.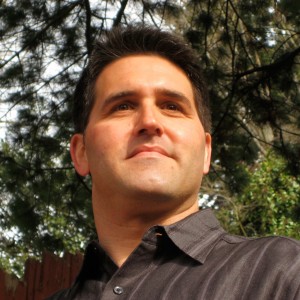 Travis Green, MA, CPC, is an Organizational Psychologist and Professional Coach focused on moving organizations and people forward. For over twenty years he has worked with leaders and teams across business, academic and non-profit sectors. Travis is passionate about creating change that sticks, building exceptional teams, and working with individuals to create an organizational life that is rewarding, collaborative, and balanced.
Travis is the President of TGreen Consulting and a member of the Community Consulting Partnership in Seattle, WA. He is certified in the areas of Organization Dynamics, Sustainable Change, and Emotional Intelligence.
What is Community Consulting Partnership?
We are a dedicated group of volunteers from the nonprofit and organization development worlds united in our efforts to strengthen Seattle nonprofits. Since 1996, we have paired over 500 volunteer consultants with more than 75 client organizations. Together they have addressed real-world challenges facing nonprofit organizations.
We are an all-volunteer effort that is fueled by a spirit of generosity.
Our mission integrates service to nonprofit organizations with opportunities for community volunteers to learn.
Our consultation rests on a collaborative consulting model that keeps the needs of the client organization at its center.
Experienced practitioners support and guide the work of volunteers.
You may find out more about CCP by visiting our website at http://www.ccpseattle.org
Categories