Community Conversation: Beyond "Strategic" Organization Design… Working at the Operating Model Level
Map Unavailable
Date/Time
January 30, 2020
10:00 am - 11:00 am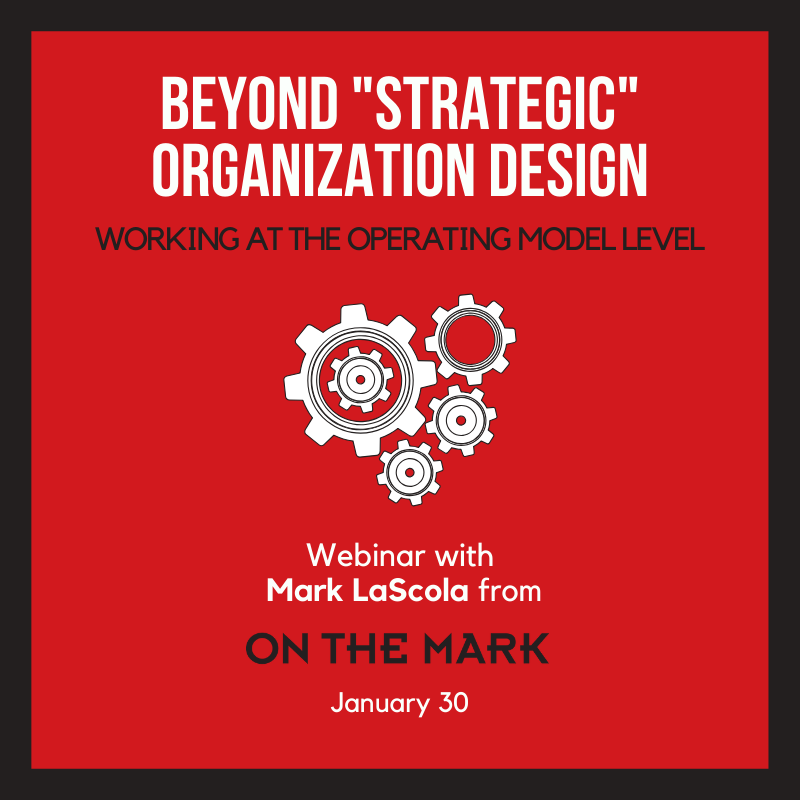 At the ODF Conference in Seattle this past April 2019, I had just finished my conference plenary presentation with Kellye Testy, CEO of the Law Schools Admission Council when Stu and Mary Winby came up to me excitedly and said, "you are so right, if we are not working at the operating model level, we are missing out." At ON THE MARK, our approach to redesign has always included changing the work, how and where that work is done and managed on a day-to-day basis. Afterall, if we are not doing those things, what value do we really add to the customer beyond leaving them with a set of pretty pictures. While this sounds cynical, our organization design industry is full of examples where customers are left with a set of principles and ginormous slide decks wondering… "how do we make this real.?!"
During this community conversation, we'll address what is meant by "operating model" with practical examples and how is that the same or different than "strategic design. And of course, we'll discuss and debate the results, impacts and consequences of working at the operating model level.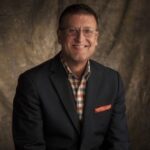 Mark LaScola is the Founder and Managing Principal of ON THE MARK, the leading global boutique collaborative organization design consultancy with over 400 redesigns completed for every type of business function and enterprise wide across five continents, over 35+ countries across most industry sectors.
In business for 30 years, Mark authored one of the industry's most comprehensive, integrated and holistic redesign solutions. OTM has trained and developed over 5000 internal change agents and leaders in our solution.
Mark gives back to our industry by serving as a Board member of the EODF, ODI, and Organization Design Community (ODC) and an active catalyst to glue up our profession across the globe. Growing up in a working-class family, Mark is a first-in-his-family college grad obtaining his BA and MS degrees and is an avid soccer fan.

Categories