THE SECRET SAUCE TO BUILDING ORGANIZATIONAL FLEXIBILITY? GOVERNANCE. YES, REALLY! by Danette Goen & Cynthia Escamilla
Terms such as 'discipline' and 'governance' seem antithetical to the goals of creativity, innovation, speed, and agility. And yet, as an organization grows in size and complexity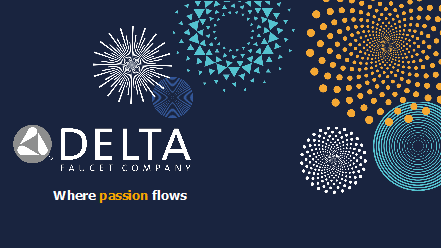 , finding the right places to create common ways of work creates the right pathways to move ideas and decisions across your organizational boundaries.  Delta Faucet established their foundation right at the outset of their design which set them up to become more adept and the right time. Come and find out how they did it.
Danette Goen is Director, People Services with Delta Faucet Company where she leads the People Services team at Delta Faucet Company (DFC), a network of employees providing locally relevant, high quality, and efficient services supporting every member of the organization. Danette and her team provide consulting and strategic thought leadership for program design and reliable delivery to employees.
With over 30 years of experience at DFC, and positions in IS, supply chain/operations, and marketing, Danette has a broad knowledge of the Company and understands how work gets done. Additionally, she has led a variety of teams responsible for delivering on key company initiatives from ERP implementations to organization transformations.
Danette is an inspiration for others, she is a mentor and founding member of Women in Leadership, a DFC workplace community created to promote the development of women into and within leadership roles. She has an undergrad in Business from Marian University and an MBA from Anderson University.
Cynthia Elena Escamilla is the Principal/Owner of Elena Consulting LLC and Principal Consultant with KatesKesler Organization Consulting. With over 25 years of Fortune 500 experience, Cynthia is an insightful strategic consultant with deep organizational development skills.
She has led global organization design projects, from strategy to implementation planning and activation. She thrives in coaching leaders through the design process, building organizational capabilities by helping them lead through change and understand the talent and cultural impact of their designs.
Prior to launching her consulting career, Cynthia was a Senior Human Resources leader with Nike and started her career with Intel. Cynthia holds an Advanced Organization Design certification from the USC Marshall School of Business, and earned her B.S. in International Business from San José State University.
Cynthia resides in Portland, OR with her family.