A Designer's Lab — The Art and Science of Organizational Design (April 24th Pre-Conference Workshop)

A Designer's Lab — The Art and Science
of
Organizational Design
An offering for the more experienced practitioner, this workshop will be a series of deliberations that explore the changing nature of organization design. Based on rich case studies, we will collectively explore the full "life cycle" of organization and multi-organization design in a world of interconnectivity. In today's world, the problems that organizations must solve are multi-dimensional, and multiple stakeholders expect to have input into purposes and the organizing systems. We will collectively explore the fundamental frameworks of design and how they are morphing to deal with today's societal realities and changing technological capabilities. This workshop links the fundamentals of organization design with new emerging organization models and processes, is designer practice focused, and introduces new design tools and techniques.
SESSION IS SCHEDULED
APRIL 24, 2017
8:30 AM – 4:30 PM
$495 Registration Fee
FACILITATORS: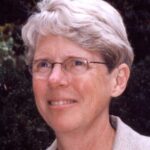 Sue Mohrman is a Senior Research Scientist for the Center for Effective Organizations at the Marshal School of Business University of California. She created the foundational one week Organization Design Certificate Program with Jay Galbraith in the early 1990s, and the advanced organization design Program with Chris Worley.  Sue has published extensively in the field and consulted with organizations around the globe.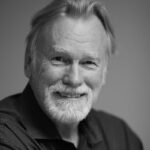 Stu Winby is CEO of SPRING Network, a design firm located in the Silicon Valley. He has been a technology executive, has consulted extensively and specifically with CEO and executive teams in the Technology and Healthcare sectors, has published journal articles and book chapters in the field over the past 30 years, and considered a though leader in the innovation and organization design field.