P2P Consulting – Organization Design as a Key Enabler (April 9th)
Map Unavailable
Date/Time
April 09, 2019
2:00 pm - 3:00 pm
We invite you to join a
Peer-to-Peer Consulting session
. . .
Organization Design as a Key Enabler
. . .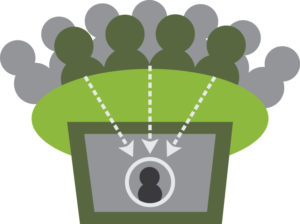 Each session will use the Ace-It Guide (Analyze, Create, Explore) process, which stimulates conversation within guidelines and time frames.
What this process is good for…
To "explore" a challenging and perplexing situation
To give you a "fresh perspective" and some innovative ideas
To help you expand what you are aware of "inside and outside" (i.e. remind you of what you already have in your toolbox)
To tap into the support that is available to you in a quick, easy, and creative way
The sessions will offer ~5 "consultants" (comprised of volunteer ODF community members) and the person presenting their challenge.
ODF board member, Kiersten Rippeteau, will facilitate this 60-minute session offering the opportunity for ODF community member, Rachel, to present a challenge and receive input from fellow designers encouraging knowledge exchanges that support the theory and practice of organization design. . .
THE CONUNDRUM:
How do we influence leaders to take a more strategic, proactive approach to organization effectiveness? To see org work as a key enabler to their business strategy? How can we integrate a stronger org focus into more decision-making instances like business and talent processes?
Join ODF and our host consultant, Rebekah, for April's Peer-to-Peer Consulting session to help her tackle these very questions. Rebekah's organization has strong talent management and HR processes, and she aims to replicate that same strength as she helps leadership develop its Organization Effectiveness muscle. She'd like to see leaders in her organization thinking differently about organizational capabilities, not just those of individuals.
Join us as a Peer Consultant in our April 9th session.
Categories