Community Conversation: How are the Needs of the ODF Community Shifting?
Map Unavailable
Date/Time
September 24, 2020
12:00 pm - 1:00 pm
The global pandemic has brought on and accelerated many changes in the business landscape and the ODF Board of Directors would appreciate hearing from you.  We will be conducting our annual planning process during September and October and as good organization design practitioners we wanted to base our planning on the needs of our community.
Questions we will be discussing with you.:
What are you sensing in the field of OD that the board needs to be aware of?  What's the significance / meaning of what you are sensing and observing?
What has been your experience with ODF?  What do you value most?  What's worth paying for?
In light of limitations for foreseeable future of an in-person conference, which was our only revenue generator, what are your ideas for how ODF can:

continue to deliver valuable services to the community and
additional sources of revenue beyond the our annual conference? (e.g. pay for on-demand events, membership dues, etc.)
Breakouts will be lightly facilitated by BoD members (pairs, triads based on the number of attendees).
Join the conversation –
September 24th @ 12:00 PM (EDT)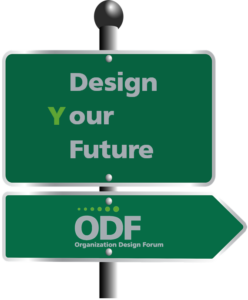 Categories