Now is an amazing time to be living, learning, working, and designing our future. Whether it be in organizations, communities, or any number of other types of human ecosystems – the ability to structure activity for a desired outcome has never been more powerful. The exponential rate of change, fueled by technological innovation has created opportunity to challenge, re-think, try and fail, risk and achieve extraordinary things.
ODF's 2020 Conference "Experimenting with Organization Design: New Ways of Creating and Evolving Work" is about seizing the moment, accepting the challenge, and learning with some of the brightest and most accomplished minds in the field. We'll explore organization design today – from start-ups to mature organizations, from traditional to more modern structures, and consider tools of the trade – how they're changing, how they're the same, and what data driven decision making looks like in 2020. We'll explore how to assess things like belonging and connectedness, and the role of purpose in defining the work to be done.
We hope you'll join us in experimenting, innovating, challenging your own mental models, and being a part of creating the future of work in Nashville April 21-23.
Conference Fee $1895
Save $400!!
Register for $1495 thru 02/21/20
Students register for $495*
Refer a first time conference attendee
(they can let us know when they register)
and if you attend,
to recognize your support
to grow the community,
we'll enter you in a drawing for
a $200 Amazon Gift Card
Downtown Nashville
300 Korean Veterans Blvd
Rate of $219/nt

Group Code 2383099
*limited rooms thru 03/18/20
Photo Credit: JakeMatthews_HonkeyTonkHwy
PEER WORKSHOPS
Our peer workshops offer a wide variety of learning opportunities for those looking to stretch their design thinking, as well as for those looking to take home new tools and techniques. We feature dynamic, outside the box thinkers who will engage our conference participants in diverse conversation and experiential learning. ODF is committed to providing a conference experience that inspires, connects, enables, and supports the exciting work of organization design with our community of experienced, committed, enthusiastic practitioners looking to learn and share client needs and solutions that advance organizational capacities to more nimbly adapt and innovate.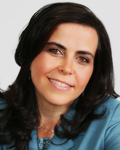 CREATING HUMAN CONNECTION ON VIRTUAL TEAMS
YAEL ZOFI, AIM Strategies®, Applied Innovative Management®
Explore four critical pillars of high performing Virtual Teams: (1) Creating Context Communication, (2) Establishing Trust and Accountability, (3) Conducting Virtual Mediation and (4) Getting Deliverables Out the Door.
DESIGNING ADAPTABLE ORGANIZATIONS TO THRIVE IN A COMPLEX WORLD
HETAL PANDYA, Deloitte
It is time for organizations to make a radical shift towards becoming more adaptable, agile, and purpose-driven to respond to the demands of today's customers and thrive in a landscape of disruption. Let's discuss what adaptable organizations look like and why they are more effective than traditional structures and how network analysis can be used to organize for better business performance.
EXPANDING YOUR POWER: A SHORT, LIVE EXPERIMENT
BRUCE MABEE,  Milestone Partners, LLC
Power in organizations remains feared, misunderstood and often ignored as a design element. Yet, today's level of transformative change explodes the opportunities. When business leaders don't use power effectively, good design has no chance for success. This session will explore – and experiment with – how we can use organizational power much more effectively as design professionals.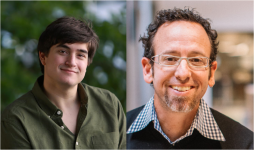 FLOW AT WORK: THE SCIENCE OF ENGAGEMENT AND OPTIMAL PERFORMANCE
JARED WEINTRAUB, The Flow Group, LLC
RAVIV TURNER, AgileSherpas
Learn how to harness the latest developments in Flow science, practiced by jazz ensembles, improv groups, special ops, and high performing teams at Google, Gore, & Patagonia to design high performance organizations, improve employee engagement, reduce stress, and boost productivity.
THE FUTURE IS ALREADY HERE, IT'S JUST NOT EVENLY DISTRIBUTED
– DYNAMIC ORGANIZATION DESIGN
SARAH SONNENFELD, Alsephina Consulting
& STEVE GARCIA, Institute for Contemporary Leadership
Science-fiction writer William Gibson said: "The future is already here — it's just not very evenly distributed." Where do we see glimpses of the future in organization design? We will see immediate results using Entromy, an adaptive organizational diagnostic platform powered by AI and natural language processing.
GAINING INSIGHTS AND LEVERAGING RESOURCES with NATURAL LANGUAGE PROCESSING
ANDREW WILLIAMS, Slalom
How do you interpret multiple, extensive textual sources and align multiple viewpoints. How do you make your recollection of meetings more reliable and increase you and your teams efficiency? Natural Language Processing is a powerful tool and more accessible than you'd imagine . . .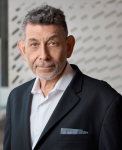 MIND THE GAP: CREATING NEW WAYS OF WORKING by LINKING ORGANIZATION DESIGN
with WORKPLACE DESIGN STRATEGIES
ARNOLD LEVIN, Gensler
There exists a gap in thinking and practice in the areas of organizational design and workplace design that potentially inhibits the successful adoption of workplace change, while at the same time posing opportunities to help organizations create the substantial change required in today's disruptive business environment.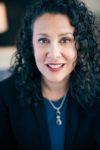 NAVIGATING UNCERTAINTY: CREATING A SENSE-AND-RESPOND ORGANIZATION
JARDENA LONDON, Rosetta Technology Group
A VUCA world – Volatile, Uncertain, Complex and Ambiguous – limits the effectiveness of predictions and plans. However, organizations must have a way to make decisions about longer term investments. This session addresses how to incorporate sense-and-respond techniques suited for VUCA environments into organizational design and management.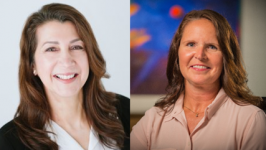 THE SECRET SAUCE TO BUILDING ORGANIZATIONAL FLEXIBILITY? GOVERNANCE. YES, REALLY!
DANETTE GOEN, Delta Faucet Company
CYNTHIA ESCAMILLA, KatesKesler Organization Consulting
Sometimes new ways of evolving work are about mastering the fundamentals.  Learn how Delta Faucet, Inc. applied project governance to their enterprise re-design to ensure design quality and consistency across six functional organizations, and did so with speed and agility.

PRE-CONFERENCE WORKSHOPS
MONDAY, APRIL 20, 2020
The Organization Design Forum devotes the day before the conference to workshops that build knowledge, skills and competence for our different types of practitioners.  It is our goal to help elevate and deepen the practice of organization design by offering learning opportunities that enable or support the field.
LET'S PLAY! AN ORGANIZATION DESIGN EXPERIENCE.
9:00 AM – 4:30 PM

with




KIERSTEN RIPPETEAU, CODP




DONALD L. ANDERSON, PhD




(Pre-Conference) Workshop Fee $250
Engage your playful side and start to hone your organizational design skills in this interactive game experience!  For newer practitioners, dive into an engaging case study and work in teams to learn different ways of addressing real life design challenges as you move through the Star Model game board.
THE THEORY and PRACTICE of DIGITAL SOCIO-TECHNICAL DESIGN




12:30 PM – 4:30 PM

with




STU WINBY




(Pre-Conference) Workshop Fee $150
Organization design theory, models, frameworks, and methods have shifted from traditional hierarchies to networks of technology-enabled platforms and work designs. This half-day workshop is a primer in DIGITAL organization design.
"ODF conferences present information relative to the practice of organization design and organization development from the basics, including theory, to cutting edge ideas and practices. It's an excellent return on investment for practitioners and academics."
"This was, unquestionably, the finest professional conference of its kind I have ever attended."
"This was my first conference and it was a really great experience. Valuable learning and networking opportunities, and I felt very welcome. It truly had a feeling of a community of experts and practitioners. A 10+! Thank you.
Conference Fee $1895
Save $400!!
Register for $1495 thru 02/21/20
Students register for $495*
Refer a first time conference attendee
(they can let us know when they register)
and if you attend,
to recognize your support
to grow the community,
we'll enter you in a drawing for
a $200 Amazon Gift Card